6:30 pm at The Book Stall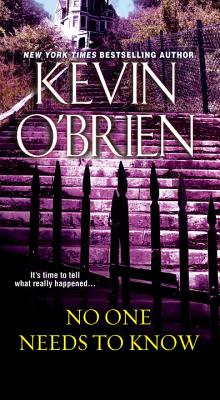 We welcome bestselling author Kevin O'Brien back to the store with his new thriller No One Needs to Know. It's the story of the murder of an actress and her family in a rented Seattle mansion in 1970 and the cursed on-location shooting of a film about the slaying decades later.

Here's what Kevin, a North Shore native, has to say about his event on his website: Returning to my Chicago-area roots, I'm lucky to land a signing gig at one of the best bookstores in the country, The Book Stall. Come and mingle with my family and my friends from grade school and high school. There will be a lot of laughs in store.